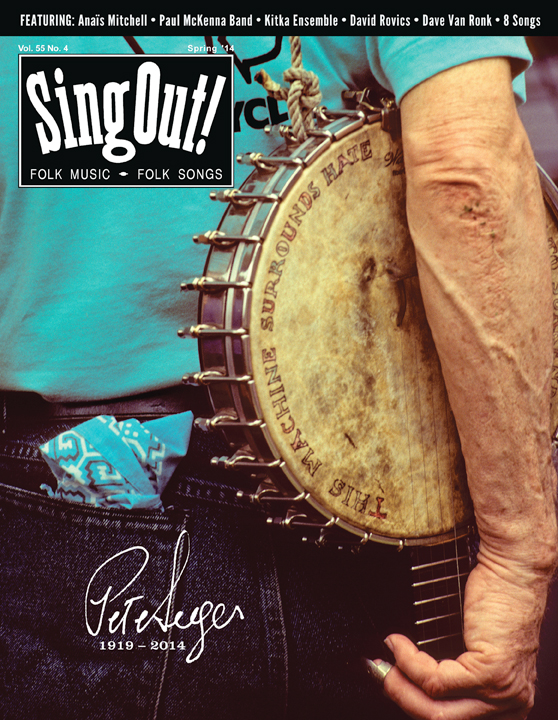 "Sing Out! magazine is your mail-order folk festival."
— Roger Deitz, The Aquarian
Each quarterly issue of Sing Out! is packed with articles, news, reviews and analysis of a stunningly broad range of musical styles, traditional and contemporary, that fit under the broad umbrella of Sing Out!'s definition of folk music: blues, bluegrass, old-time, Celtic, singer-songwriter, world music, Cajun, klezmer, and much, much more. ... PLUS complete lead sheets (melody, chords and lyrics) for a wide array of songs ... and an accompanying sampler CD of those songs performed by the original artist.
For almost 65 years (since May of 1950!), Sing Out! has helped to both preserve and celebrate the best in folk music AND to encourage our readers to MAKE music a part of their everyday lives. There is simply no other music magazine that comes with closer ties to the spirit of community, or with as rich and deep a history, connection and understanding of what makes folk music.
Quite simply: Folk Music Starts Here!!
⇐
Our current issue
Click HERE for what's inside!