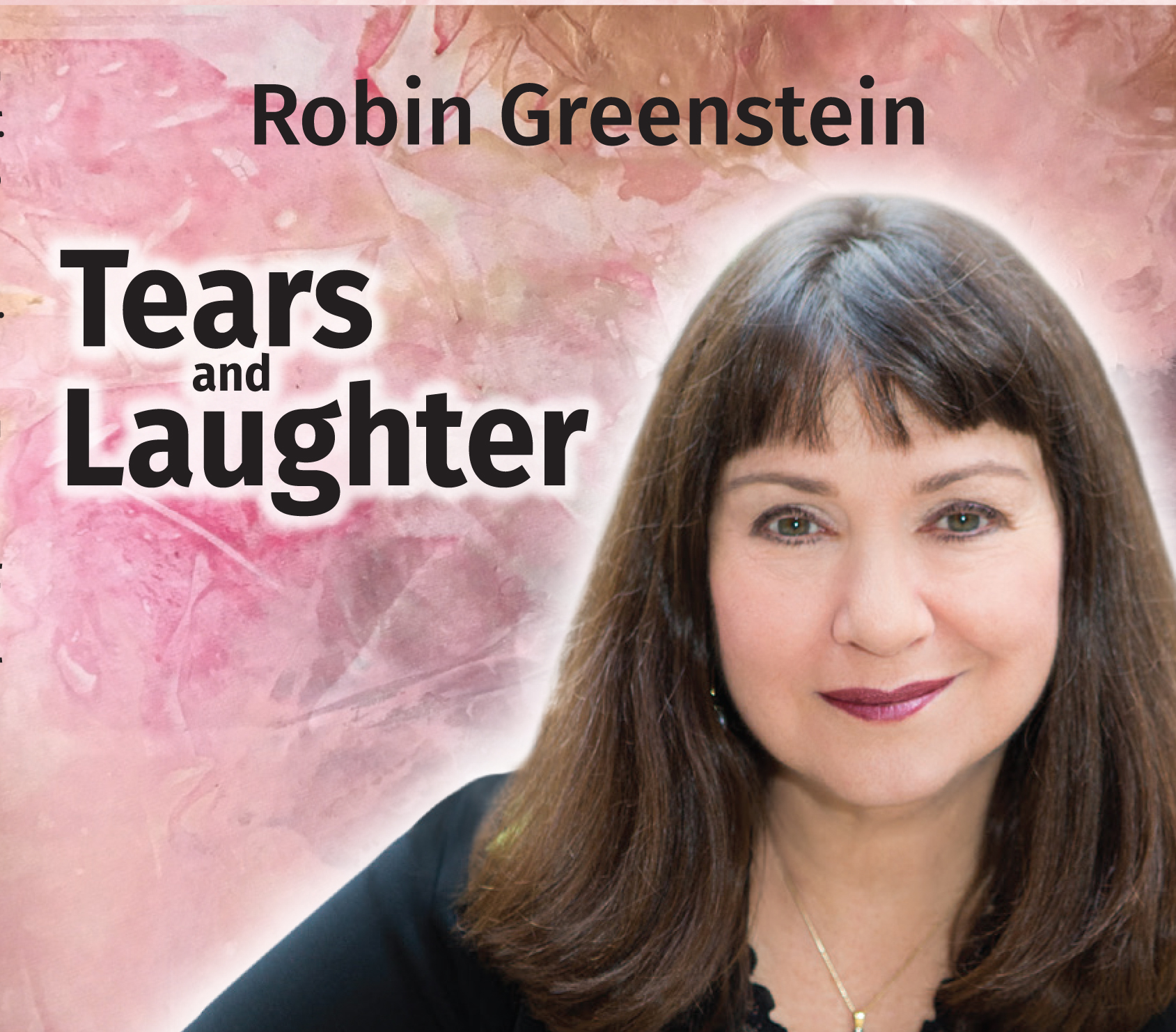 ROBIN GREENSTEIN
Tears and Laughter
Windy 221-2
---
Robin Greenstein notes Tears and Laughter is her first album of original music after a decade in which she made several themed CDs. She also confirms the songs here emanate from different points in time from over the last 15 years.
Tears and Laughter is a thoroughly winning, engaging album of songs created and delivered with great love and heart. Facing life with love and heart engaged is also a dominant theme of the album. The title song is essentially a sermonette advising precisely that. "Hole in the Ground" is the New York resident's eloquent response to the 9/11 attacks. The haunting "Here I Am (Hineni)" retells the story in Genesis of Abraham taking his son Isaac up the mountain to sacrifice him to his God.
Inevitably it summons to mind Leonard Cohen's "Story of Isaac." Robin's song is a most worthy companion. It focuses less on the mystic nature of the tale and deals more with the people involved. "A Tale of Two Cities" sprung from the disaster called Hurricane Sandy and how that storm split Manhattan into 2 cities, one with electricity and one without. The closer "Happy New Year" reflects on losses and moving on despite them.
The one cover is a lovely take of "Tears in Heaven," the song Eric Clapton wrote after the accidental death of his son. Robin nails it.
The album's production and performances are strong, sturdy and assured throughout. Nothing is tentative, all is solid. The technical sound is rich and full. Listening to Tears and Laughter is like having a treasured friend in the room sharing generously. It is a sweet and most lovely album, a virtual hug that arrived at a time when I really needed that.
— Michael Tearson