During the evening of September 30th, the legendary Oscar Brand passed away at the age of 96. He died peacefully in his home in Great Neck, New York after a two week battle with pneumonia.
The accomplishments of Oscar Brand could fill a book. He is in the Guinness Book of Records for the longest continuously run radio series with a single host, started in 1945 with Oscar's last show airing the Saturday before he passed. Oscar received two Peabody Awards, was on the advisory panel that created Sesame Street (It has been reported that Oscar was the inspiration for the name of Oscar the Grouch although the origin of the character's name is disputed by others involved with the program), hosted and produced dozens of TV and radio programs in both the US and Canada, wrote the music and lyrics for two Broadway shows, recorded over 100 albums, wrote numerous songs, authored several songbooks and the classic history of the folk revival The Ballad Mongers, served as curator for the Songwriters Hall of Fame – and that is just scratching the surface of his lengthy resume.
Oscar was born in Winnipeg in Manitoba, Canada on February 7, 1920. His family lived on a farm and his father was an interpreter on an Indian reservation. His family had a player piano and Oscar fell in love with the classic songs he heard on the piano rolls. Oscar's family would move from Canada to Minneapolis, eventually moving to Chicago before ultimately settling in Brooklyn, New York. Oscar visited Greenwich Village and experienced the early days of the folk revival. Oscar credited Woody Guthrie with teaching him guitar, and his growing circle of friends included Josh White and Lead Belly. Following graduation from Erasmus High School in Brooklyn, Oscar began traveling the country where he worked on farms and picked up songs that he would play on his banjo. Oscar returned to Brooklyn and he attended Brooklyn College, graduating with a degree in psychology. Despite a leg impairment (he was born without a calf muscle), he joined the army in 1942 where he worked in the psychology department of an induction center. He would also edit a newspaper at a military hospital and led therapeutic sessions leading patients in singing folksongs.
After being discharged, Oscar gravitated back to Greenwich Village, attracted by the blossoming folk music scene. In December 1945, Oscar wrote a letter to several radio stations offering to produce a program of Christmas music that he said would feature songs "that nobody ever heard of". WNYC, a station owned by the City of New York, took Oscar up on the offer and Oscar delivered. At the end of the show, the station program director invited him back, which led to a 71 year run.
In the decades that followed, Oscar's radio show, Folksong Festival, became a staple for the folk community and a growing audience of fans. Woody Guthrie would drop in to share new songs as did Lead Belly and a young woman named Jean Ritchie who came to New York from Viper, Kentucky and shared songs that her family collected. A group that was calling themselves The No Name Quartet appeared on the show and changed their name at the suggestion of a listener to become The Weavers. As the folk revival picked up steam in the 1950s and 1960s, an appearance on Folksong Festival was the goal of every folksinger who came to NYC. One legendary broadcast featured an individual who told a rambling story about his life growing up in a carnival, although not a word of Bob Dylan's story was true. Other artists who visited the show included Judy Collins, Joan Baez, Phil Ochs, Arlo Guthrie, Harry Chapin and Emmy Lou Harris.
The music that Oscar shared on his radio show as as diverse as the interests of the host. During the early days of the radio show, Oscar played what was known at the time as "race records", sharing roots music from African American artists alongside traditional music from other cultures. In 1956, he presented a Nigerian student vocal chorus while that country was still under British colonial rule. Throughout his career, Oscar introduced his audiences to songs that would not be heard elsewhere.  While he was not recognized as an activist, his music did send a message for civil rights and would march with Dr. Martin Luther King.
Oscar was able to present the music he wished to share without censorship, although some New York City mayors did attempt to question his program choices. During one broadcast in the late 1940s, he was called to the Mayor Fiorella LaGuardia's office after the mayor received complaints that Oscar was playing "Nazi" music. Explaining that they songs were actually centuries-old German lieder, they mayor considered the case closed when he learned that Oscar was not paid for his services. Through all the years with WNYC, Oscar never had a contract nor did he ask for or receive compensation.
In 1950, Oscar's name appeared in the notorious publication Red Channels. Containing the name of individuals who were accused of having ties to the Communist Party, Red Channels became the start of the blacklist. Many of the artists who were included in Red Channels were called to testify before the House Un-American Activities Committee. Folk singers such as Pete Seeger, Josh White and Burl Ives were called to testify, but Oscar was never asked. The incident would still result in Oscar's being blacklisted, although he was an anti-Stalinist and never a member of the party.
Oscar remained on the air, inviting other blacklisted performers to appear on the show as well as Burl Ives, who testified before the committee and named names, resulting in Ives being ostracized by the folk music community. In his autobiography, Dave Van Ronk noted an incident where he complained to Oscar about playing Ives on the radio. " Dave, we on the left do not blacklist" remarked Oscar, and Van Ronk said that this response "put me right in my place."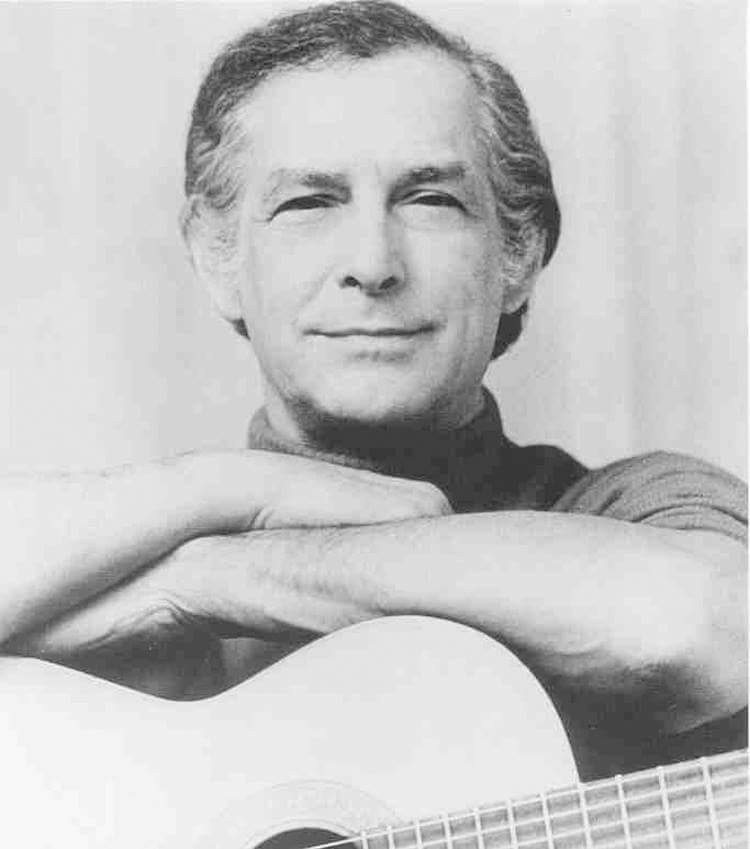 Oscar's songwriting royalties helped pay the bills. In 1952, Doris Day reached #1 on the Billboard charts with Oscar's songs "A Guy is a Guy". Other notable songs include "Something to Sing About" which many people regard as the unofficial Canadian National Anthem. Oscars songs have been recorded by a wide range of artists including Harry Belafonte, Ella Fitzgerald, the Smothers Brothers and the Mormon Tabernacle Choir.
In 1959, Oscar was one of the organizers of the first Newport Folk Festival. In addition to appearing at Newport, Oscar graced the stages of folk festivals across the US and Canada as well as clubs and concert halls including Carnegie Hall.
Television was a new frontier that Oscar explored as well. In the 1960s, he appeared on Canadian television in a series called Let's Sing Out where he introduced then unknown singer-songwriters Joni Mitchell and Gordon Lightfoot.
Back in the United States, Oscar served on the board of the Children's Television Workshop in the 1960s and was part of the advisory board that created
Sesame Street
. He had disagreements with other members as to how the show should be presented. Oscar wanted the "street" to be grittier and more realistic with garbage cans and "winos" to reflect what he felt felt inner-city kids would relate to. This lead to the legend of Oscar the Grouch being named after him, although other producers claim it was based on restaurant owner who once served
Jim Henson
.
Whether it was his radio broadcasts, his songs, his concert appearances, or the musicals that he wrote, Oscar was always exploring. He remained true to his vision. He continued to explore and create, and his discography shows an eclectic collection of topics ranging from historical folksong, military songs, children's music and an infamous series of "bawdy" ballads that endeared him to college audiences. In later years, Oscar took delight in giving DJ's a CD of "X" rated songs and warned us that these were not appropriate for air! His sense of humor and his willingness to help others were significant contributions to the folk community that he helped create.
"His humor, talent and unconditional love, will be cherished by my family as long as we live" his daughter, Jeannie Brand Derienzo noted. "Of friends, he had so many, his contributions too many to name here. I once asked him what he was the most proud of, he didn't hesitate. "My children." "
In addition to his biological family, Oscar became "family" to countless fans and followers of folk music. He came into our living rooms each week with his radio show and his recordings have been enjoyed and passed down from generation to generation. He will continue to be a part of our lives, whenever an old folk song is sung or a recording shared on the radio
Thank you Oscar for the gifts you shared with us, and the encouragement you gave to so many.  I will always remember receiving a complimentary phone call I received from you during one of my early broadcasts.  One of my fondest memories was spending an evening with you and Jean Richie, recording an interview in Jean's basement. Hearing the two of you loving"bickering" about the words of an old folk song was priceless. It showed me how much each of you loved this music and each others company. I also smile when I recall your performances at the Hurdy Gurdy Folk Music Club, and I'm sorry we won't be able to have more concerts, but I know your spirit will be present in every folksinger who shares a song. Your talents are impossible to replicate, but you set an example for all of us to carry on.
Services for Oscar will be held on Thursday October 6 in Great Neck, at the Riverside Nassau North Chapel. A public Celebration of Oscar's Life is being planned and will be held in New York City at a date to be announced.