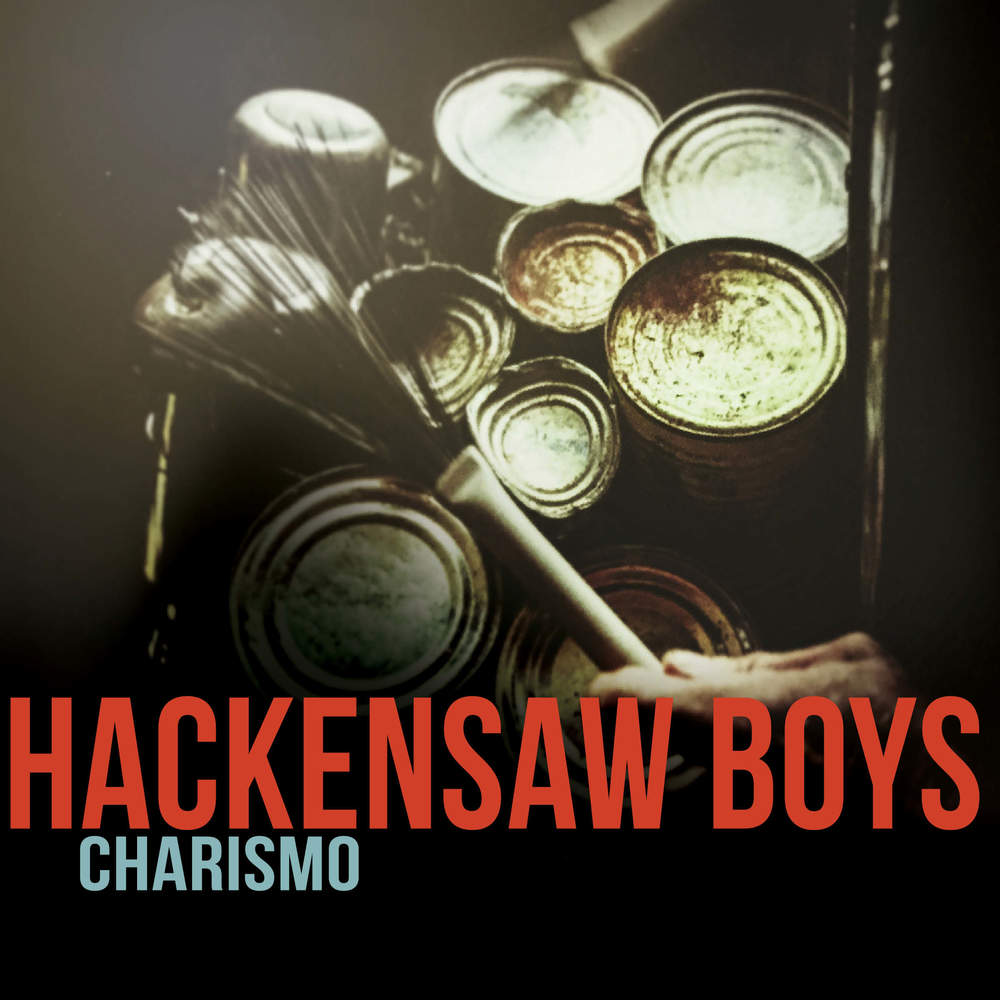 Hackensaw Boys
Charismo
Free Dirt 0078
---
Charismo is the first full album of new Hackensaw Boys music and material in about a decade, an exuberant album buoyed by the Hackensaw cheekiness that was a hallmark of the two previous albums I have. The album is all original songs, six written by guitarist David Sickman (one a co-write with project producer Larry Campbell) and the other five products of fiddler Fred Moyse.
The group has always worked with a classic bluegrass array of guitar, banjo, mandolin, fiddle and bass, but what they do while strongly informed by bluegrass isn't purely 'grass. They add percussion in the form of the contraption that gives the album its name. Brian Gorby's "charismo" is a home-made device with washboard and hubcap and sundry metal objects. He deploys it to add light percussion to the Boys which while in my ears takes it beyond pure bluegrass doesn't take it too far beyond. That loosey-goosey spirit of bluegrass survives, and delightfully so.
The Boys' songs have never been strictly bluegrass songs. I'd describe them as songs that play very well in a bluegrassy style. Truly the distinction doesn't matter nearly as much as the fun projected through the performances – and that is the core of the Hackensaw Boys' enduring appeal. The verve and raw fun they bring to their music is enough to win me over. The songs are clever, witty and often quite funny.
Larry Campbell's production brings focus to the band's performances. He pitches in on two songs adding fiddle to "The Sweet," the one he co-wrote, and guitar to "Wolves Howling." Justin Guip engineered and mixed, and the sound is vibrant and lively emphasizing how much fun these sessions clearly were.
The Hackensaw Boys' Charismo is a ball end to end, and that is the main point of what they do. The eleven songs fly by in 37 minutes and leave me hungry for more. I hadn't not heard anything new from them in a decade, and the new album totally charms and delights me. It has become my favorite of what I have heard of the Boys. A splendid time is guaranteed for all.
— Michael Tearson