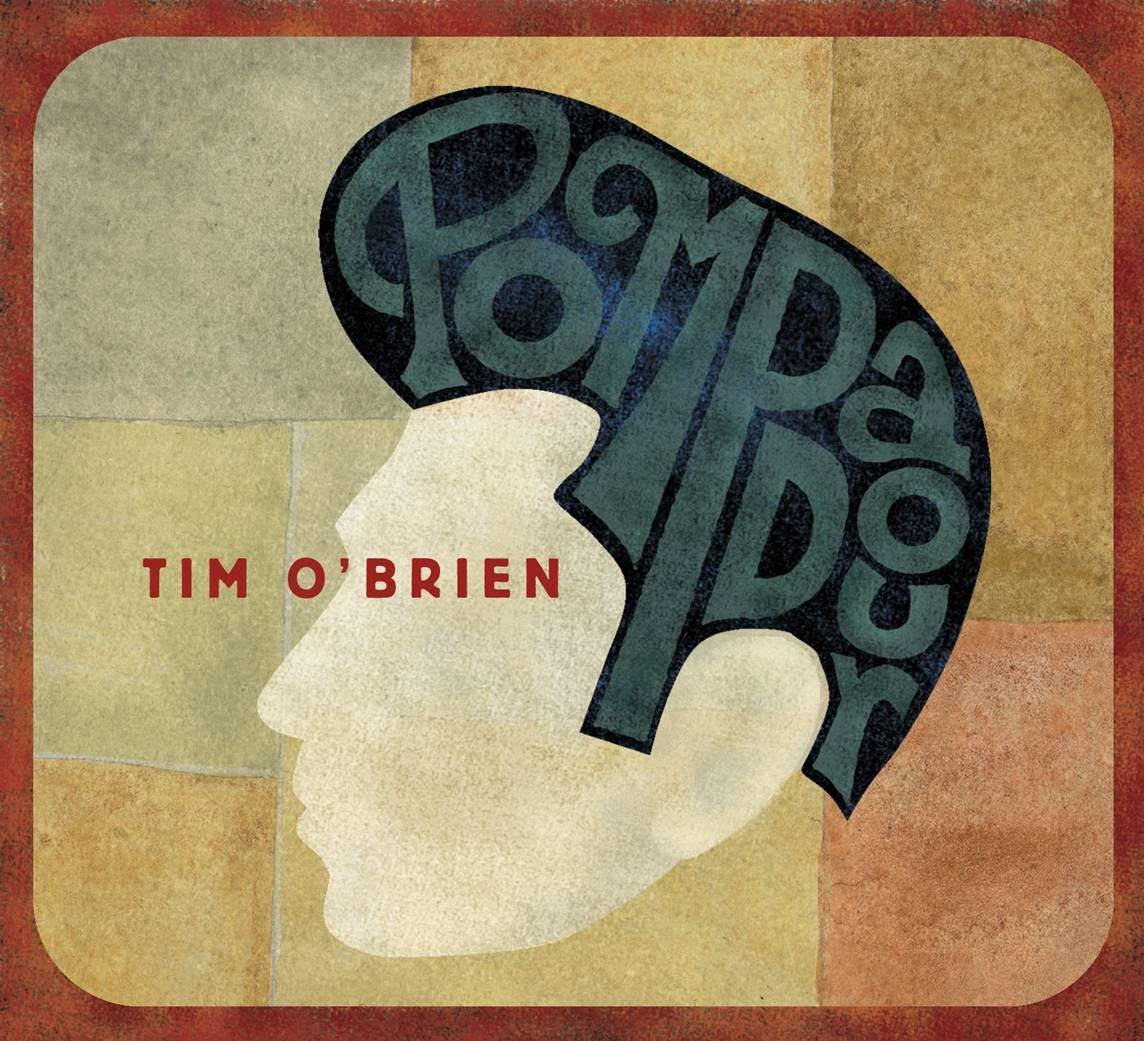 TIM O'BRIEN
Pompadour
Howdy Skies
---
I eagerly look forward to a new release from Tim O'Brien. He always delivers fresh, strong stuff … and Pompadour is no exception. It's a diverse, ever captivating set of ten songs with one instrumental. Tim wrote or co-wrote six, the other five are smart cover choices. End to end a thoroughly engaging album performed with wit and assurance.
Opening the set the title song is a story song and vaguely a horror story of waking up and finding a pompadour atop one's head where none had before. Kai Welch's trumpet lends the song a real 1930s feel (I am guessing the song dovetails in a weird way to the cover photos of Tim having a barber shave his beard). Billy Bragg set Woody Guthrie lyrics to music for "Go Down to the Water" from the Mermaid Avenue sessions. Here it is given a jaunty treatment with Tim shining on fiddle. "Whatever Happened to Me," one of two O'Brien collaborations with John Hadley, is a meditation on what life would have been like for Tim had not music driven it. Their other collaboration is the lighthearted break-up song "I Gotta Move." Dan Reeder's "The Tulips on the Table" set between those two is another song of a relationship going south. Tim's "I'm a Mess for You" is a flat out love song in which that love outshines all the passing issues life tosses. The funky "Get Offa That Thing" and Michael Hurley's "Ditty Boy Twang" each celebrate the joys of music, both making and listening to it. The set's instrumental is "Snake Basket," a traditional mountain music piece rendered with verve, O'Brien's fiddling again leading the way. "The Water Is Wise," a collaboration with Sarah Jarosz, is a rousing set closer that limns riverside life.
It's the variety of material on Pompadour coupled with first-rate picking and singing from start to finish. Tim has written or chosen songs that are sturdy and firm one and all. Pompadour is Tim O'Brien doing what he does best.
— Michael Tearson