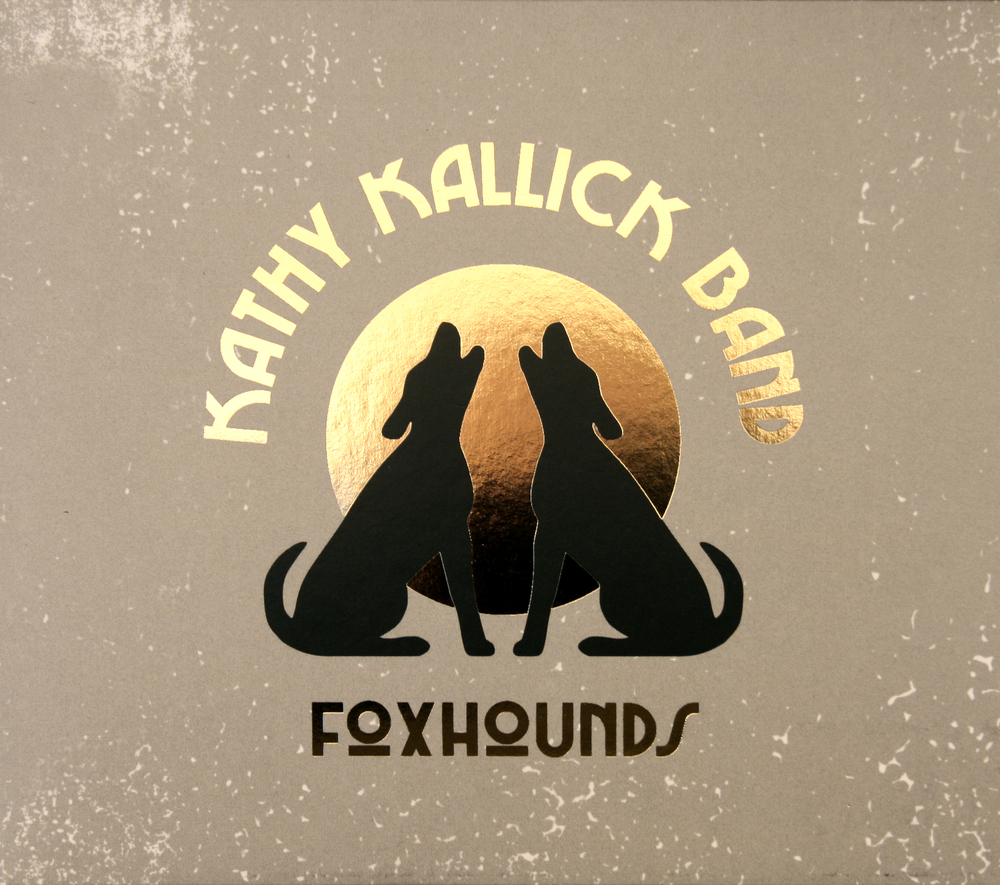 KATHY KALLICK BAND
Foxhounds
Live Oak Records
---
The next time someone wrinkles their nose at the mention of bluegrass, slap on these tunes. Kathy Kallick and her band are the real deal, and they serve up bluegrass so tasty even a hard core jazz fan will tap their foot to the beat and ask for more. Kallick's clear and slightly reedy vocal soars over this release; it's a voice well-known to those of us who have loved her since her days with the seminal Good Ol' Persons. And lord, you've gotta hear her band: smooth, tight and so tasty you'll want to grab a spoon.
Included are seven originals from Kathy that crackle with excitement and tell great stories, like the Summer Solstice she spent in Alaska in "Longest Day of the Year" or the sad "Snowflakes," a beautifully written breakup song using snow metaphors. The band really knows how to choose covers too, ranging from Richard Thompson's "Tear Stained Letter" to Bill Monroe's "Kentucky Mandolin." Speaking of the king of bluegrass, the title cut was inspired by some porch time spent with him. Kallick sings about hearing him play the mandolin, the hounds baying in the background. What a treat that must've been.
Most songs are done in the bluegrass style with quick-as-lightning solos sandwiched between verses. Bassist Cary Black takes his turn, too, but mostly, plays a steady groove that glues together every song as only a great player can. Fiddle player Annie Staninec offers lots of lip smackin' double stops and also sings beautiful lead on two songs. Tom Bekeny holds down things on the mandolin end, offering a solid chop when needed and some wildly creative lead parts at other times. He's featured on the Monroe song and it's nothing short of amazing. Sometimes when a musician doubles on two instruments, you can tell which one he or she is most proficient at but not so with Greg Booth. His Dobro work on "Don't Let Your Deal Go Down" (Flatt and Scruggs) is stellar. Likewise for his banjo playing on Lily Mae Ledford's "Banjo Pickin' Girl" and other cuts. And of course, there's Kathy's beautiful voice and luscious harmonies from the band holding it all down.
I'm hard pressed to name a favorite cut because I love all of these songs. I'm going to put this album on repeat play. You will too.
— Jamie Anderson