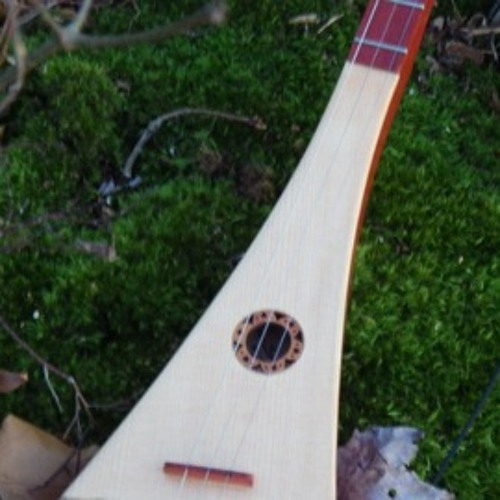 In the days of Youtube and Spotify, it can be hard to remember that not that long ago the only means of learning a song was via oral tradition or sheet music. It can take some effort to do so today without cheating, but the results can be interesting. One such experiment was done by Phil Smith of Tennessee, under his moniker General Assemblage, who took the traditional children's song Old Betty Larkin from Jean Ritchie's dulcimer book into unique territory. The end result has plenty of twang, but also blends South and Central Asian sounds with a bare-bones beat for a contemporary global spin on an old favorite.
Q & A
What is your goal in recording and sharing music?
Recording and sharing is all part of the creative process, the natural counterpart to practicing and writing and trying to sound good and honor the music and make people feel.
Come up with a descriptive, original genre name for your music.
Making up new genres is fun, kind of like making up band names. There are probably more band names than bands and more genres than songs. I like:
new-time
weird old-time
weird new-time
lo-fi folk
folk ambient
Who do you view as a likely audience for your music?
Anyone patient enough to actually listen!
If trapped on a desert island with only three songs, which would they be?
I was once presented with three wishes by my fairy godmother. I wished for a device that holds all recorded music to transmit tunes to my head on command so I don't think I'll ever have this problem.
Is there an instrument you do not currently play that you'd like to learn?
Banjo, fiddle,
Max
Who is your musical hero(es), if any?
Too many to name, they all know who they are.
You can hear more from Phlip Smith on his Soundcloud page: Click Here