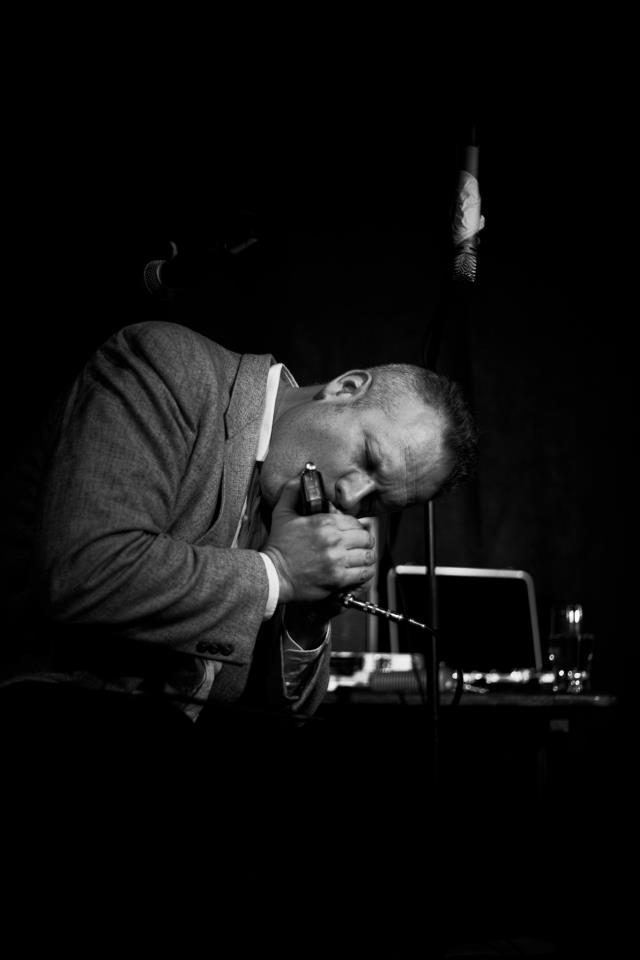 English harmonica wiz Mat Walklate is another incredibly versatile performer on his instrument. While his focus can vary depending on which of the several bands he's playing with, he works predominantly in Irish traditional music and blues, frequently mixing in old-time, bluegrass, ska, pop, country and whatever else catches his fancy. Whichever style he's working in, his tone is gritty but warm and welcoming. His original song 'Cold In Hand' is masterfully understated, with his voice matching his harp for both grit and warmth over just a percussionist. But don't let the understatement fool you; letting his Soundcloud page play will reveal an artist with a singular roots music vision. Be sure to check out his bands The House Devils, Tom Attah & the Bad Man Clan, and Rosenblume, as well as his duo with Paolo Fuschi.
Q & A
What is your goal in recording and sharing music?
To find work, to elicit feedback about my music, to illustrate some of the potential of the harmonica, to share my music with like-minded people.
Come up with a descriptive, original genre name for your music.
To paraphrase Big Bill Broonzy's answer to the question, "Would you call your music folk music?". "I ain't never heard no horse sing it!" I play European, American traditional music and a little music from other countries, mainly on harmonica.
Who do you view as a likely audience for your music?
Anyone with a broad mind, big ears and a bigger heart.
If trapped on a desert island with only three songs, which would they be?
Whoa Back by 'CB' from the album Murderers' Home
I'm Goin' Upstairs by John Lee Hooker
Masanda by Jean Bosco Mwenda
Is there an instrument you do not currently play that you'd like to learn?
I play harmonica, flute, tin whistle, uilleann pipes and guitar, and I sing. I think that's enough to contend with.
Who is your musical hero(es), if any?
Little Walter
Big Walter
Jaybird Coleman
John Lee Hooker
Matt Molloy
You can hear more from Matt Walklate on his webpage: Click Here