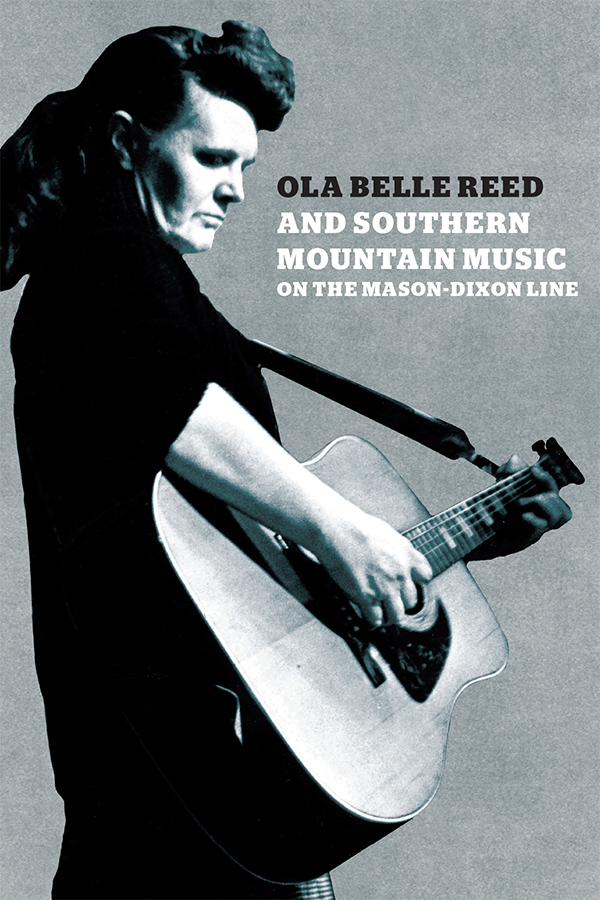 Henry Glassie, Clifford R. Murphy,
Douglas Dowling Peach
OLA BELLE REED and
Southern Mountain Music
on the Mason-Dixon Line
Dust to Digital 978-0-9817342-7-9
---
The Mason-Dixon line was created in Colonial America to end a regional boundary dispute between the British colonies of Maryland, Pennsylvania, Delaware and West Virginia (formerly part of Virginia). It remains a demarcation line and forms part of the borders of the four states cited. In popular usage, the Line also symbolizes a cultural boundary between the North and the South and after Pennsylvania abolished slavery, it also served as a denotation marker for the legality of subjugation.
The style of old-time, bluegrass and country music as performed by five-string banjo playing Ola Belle Reed and her family band – has been the rootsy country music of the region since their arrival from the Blue Ridge Mountains of nearby North Carolina during the Depression. Even with an abundance of natural resources, many of Appalachia's residents have long struggled, hardly getting by on low-wage logging or coal-mining jobs for the most part and at times it seems, while listening to the music on the pair of CDs that accompany this scholarly yet breezy-reading book that, whether over the radio or in-person, Reed, with her plainspoken, hickory branch-strong vocals, distinctive banjo playing and often philosophical or autobiographically accented songs of love, loss, sorrow and survival hauntingly strives to transcend the attendant bleakness and misery with art. Her deep, well-chosen repertoire encompassed traditional folk ballads, country standards, minstrel and sacred material as well as now-classic originals like the courageously defiant 'I've Endured' and the high-and-lonesome 'High On A Mountain (both staples of current bluegrass jams). Disc one collects two dozen, finely remastered, audio recordings by Alex & Ola Belle and the New River Boys and Girls recorded in 1966 and 1967 by folklorist Glassie in the back room of a country general store in Oxford, Pennsylvania – live, in their prime and on the air over radio station WCOJ, the Voice of Chester County. Aside from six riveting solo by performances by Reed, the remaining tracks also feature, variously, twelve-string guitarist/banjoist Burl Kilby, fiddler/guitarist John Miller and vocalist/guitarist Alex Campbell, Ola Belle's brother.
Back porch favorites include vivid reworkings of gospel chestnuts such as "Uncloudy Day," "All The Dark Places" and "Amazing Grace" along with great revampings of both the Ozark murder ballad "The Ranger's Command" and the Carter Family favorite "Black Jack Davy." The second disc is a friends-and-pals tribute to the widely influential, absorbingly timeless music Reed continued creating until a series of strokes in the late 1980s left her incapable of performing. Recorded by Murphy in 2013 and 2014, mainly at various locations in Maryland and Newport, Delaware, 34 selections (with an abundance of instrumentals) showcase a still-vibrant Southern mountain music scene, with stellar performances by family descendants like Hugh and Zane Campbell, Dave Reed (Ola Belle's son), bluegrass legends Danny and Ryan Paisley and T.J. Lundy, various members of the Burton DeBusk family as well as one still-active participant from those 1960's country store sessions – banjoist Burl Kilby, with four inspired but too-brief instrumentals.
Primary authors Glassie and Murphy each provide comprehensive track-by-track notes, with Glassie's well-researched text working its way up to the 1966-67 recordings on CD one, while Murphy alertly brings matters up to the present day. An exhaustive discography covers all participants as well as a nice selection of "related recordings" (from Dock Boggs to Steve Earle and the Del McCoury Band) and around 100 period photos, both in color and black & white. Powerful stuff all the way around. Ola Belle is smiling somewhere.
— Michael Tearson