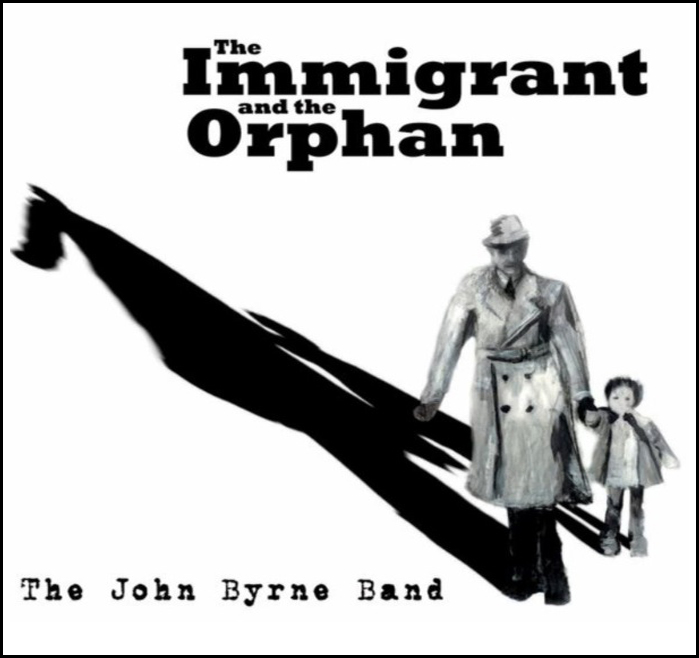 JOHN BYRNE BAND
The Immigrant and the Orphan
John Byrne Band 082015
---
I've known John Byrne, an Irishman long settled in Philadelphia, about a decade. Besides being one of the most pleasant chaps around, John is a terrific songwriter who infuses the experience of his life in Ireland and in the States into his art. Sometimes his songs draw specifically on real life ("Sing On Johnny," for his Dad, when John was worrying about the man's health). Sometimes they are fictional constructs ("The Battle of Diamond & 4th" about a fellow who discovers the woman who broke his heart had become a prostitute). Some are meditations, the angry "Dirty, Used Up, Chewed Up, Screwed Up Love," the loss driven "I Miss You." John's writing is always thoughtful and expressive. He has a knack for making the characters in his songs fully dimensional and he evokes their emotions with depth. He draws on Irish tradition and that knack for melody, yet the songs are fully his own and quite modern.
The John Byrne Band is a solid unit. Maura Dwyer has played violin and cello with John for ages, and she is indispensable. Rob Shaffer who produced the set plays guitar, banjo and dobro as does Andrew J. Keenan. Dorie Byrne adds accordion and trombone, a most unusual combo for one musician! Vince Tampio adds trumpet and flugelhorn and Walt Epting drums.
For his part John is an expressive singer in whose voice resides that ever present sadness that infuses so much of Irish music. At the same time there's a joyous twinkle in there, too. On some of the most tender songs ("Hole in my Belly," "6 a.m. Again," "A Lullabye for Emily Rose") he reminds me of Ralph McTell who has always brought a powerful and vulnerable humanity to his singing.
I have watched John Byrne as his writing has grown in depth and perception — and there was a strong streak of that from the beginning. His songs go to the core of human experience ("Hole in my Belly" and "Betsy Ross Bridge" address the struggles John and his wife Dorothy have gone through unsuccessfully trying to conceive a child). The band brings dimension, sonic variety and urgency to the songs. The Immigrant and the Orphans is a powerful, deeply moving work that will stay with you a long time after you have heard it.
— Michael Tearson