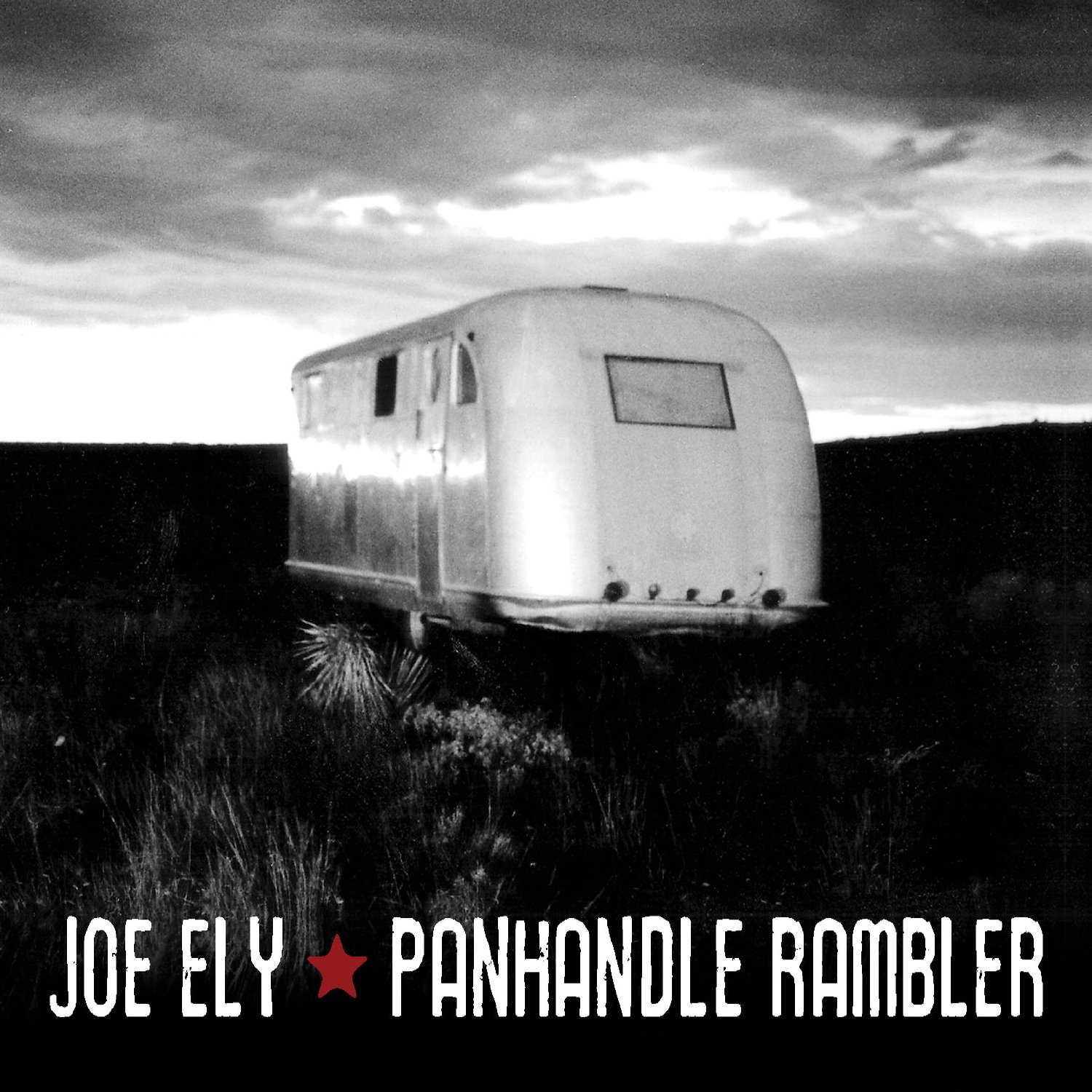 JOE ELY
Panhandle Rambler
Rack 'Em Records 007
---
A new Joe Ely album is always cause for rejoicing in my house. The Texas songman creates dramatic story-songs which he delivers with heroic flourish. Ten of the 12 songs here are Ely's one. One other "When the Nights Are Cold" is from the hand of fellow Flatlander and Lubbockite Butch Hancock, a customary nod as Joe always includes at least one Hancock song every album he makes. The other cover "Magdalene" is by Guy Clark and Ray Stephenson.
The stories in the songs are often fraught with danger. There's the "Four Ol' Brokes," hoboes gambling with "one cool joker" in a box car (as a young man Joe did ride the rails as a "˜bo for awhile). There's the flirty trouble making woman with those "Southern Eyes." The girl found crying and bruised out by "Wounded Creek" is a mysterious. Eerie presence not entirely explained. Desperation suffuses "Magdalene" in which the girl's lover tries to convince her to take off and run away with him. "Coyotes Are Howlin'" feels like a grim John Sturges western movie. Panhandle Rambler is loaded with stories and desperadoes like these.
The picking illuminating the songs is as heroic as they are. Longtime Ely compadre Joel Guzman on accordion plus Jeff Plankenhorn on Spanish guitar and Teye Wijnterp's flamenco flourishes all stand out. Lloyd Maines. Rob Gjersoe, David Holt, Kenny Vaughan and Gary Nicholson all add guitar here and there Warren Hood on fiddle and Jim Hoke of steel guitar shine, too.
Panhandle Rambler wanders all over Texas, a vividly illustrated mind trip. All these years later it is most gratifying to see Joe Ely not only is still at it, but here he is still doing some of his best work, too.
— Michael Tearson