& WFDU-FM's TRADITIONS Playlist for January 10, 2016
The year 2016 is two weeks old and I have already received over a dozen new recordings to share on my radio show. While I am looking forward to all the musical treats the coming 12 months promise, I want to take a moment to step back and look at the CDs I received in 2015 and share my 10 favorite recordings of the past year.
I waited until 2015 was finally complete before releasing my list for several reasons. First, if you look up the word "procrastinate" in the dictionary, you will likely find my picture next to the definition. However, I really waited until the year was complete just in case any last minute arrivals made the cut, and I also had a tough time paring my list down to 10. The recordings I received in 2015 were exceptional, perhaps the strongest releases since I started my radio show back in 1980.
Please keep in mind – this is NOT a "best of" list. I detest the words "best of" because even though there are critical criteria that factors into passing judgement, it comes down to a matter of taste. Your milage may differ and I would love my readers to mention a few of their favorites in the comment section that appears at the end of the article.
Since these are my personal choices and criteria, I probably could have made the list as long as I like, but this is a fun exercise meant to stimulate conversation, so I kept the list at 10 but I do have some "honorable mentions" at the end of this article.
These 10 recordings represent CDs that appealed to me as representations of the great music offered by our folk community in 2015. I played selections from these recordings on my first radio program of 2016, and I am sure these are song that will be shared for years to come.
Here are my picks, in alphabetical order: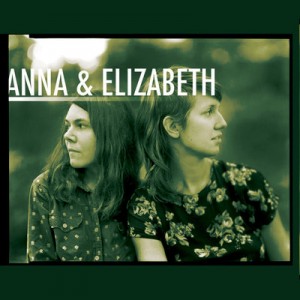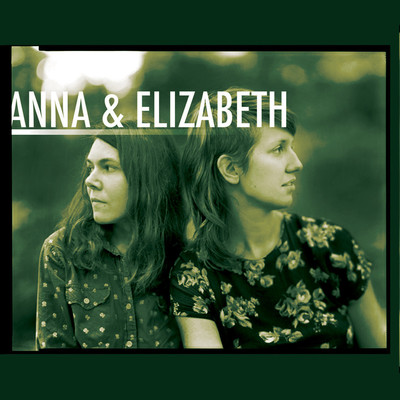 Anna and Elizabeth      Anna and Elizabeth
Free Dirt Records –www.freedirtrecords.com, www.annaandelizabeth.com
For their second recording as a duo, Anna and Elizabeth feature 16 traditional Appalachian folk songs with performances that are respectful of the tradition while also offering a fresh contemporary interpretation.
Both Anna Roberts-Gevalt and Elizabeth Laprelle have studied this music extensively, both in various archives as well as with the singers who have perpetuated the traditions. Elizabeth released her first recording when she was only 16 years old and she studied with noted singers Ginny Hawker as well as Shelia Kay Adams. Anna fell in love with the banjo when she was in college and eventually moved to the mountains where she studied with master musicians in Kentucky, North Carolina and Virginia. In addition to their recordings, they have revived the old art of scrolling picture shows – illuminated picture scrolls that show the stories from the songs they sing with intricate paper cuts, prints and embroidered fabric.
On their self-titled CD, Anna and Elizabeth's homework pays off with a recording that features their remarkable harmonies and subtle instrumentation to brings out the powerful stories in each song. The recording is an intimate performance honoring the rich traditions but making each song speak come alive as new pieces of living art. They connect with the subjects of which they sing giving the listener a real connection to the story. This is folk music that is alive and thriving, not a stuffy rehashing or mimicry of ancient styles.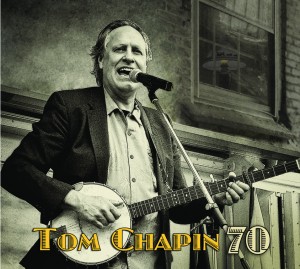 Tom Chapin      70
Sundance Music – www.tomchapin.com
I often feel that people overlook Tom Chapin's accomplishments as a writer and interpreter of songs. The well deserved acclaim he receives for his family music (the man practically invented the contemporary family music genre) can sometimes overshadow the powerful recordings he makes for his "adult" audiences. Tom's 2015 CD was a celebration of the music that shaped his life and music that he creates. The CD was a well received present from Tom to all of us on the occasion of his 70th birthday.
On 70, Tom sings a song called "Guitar Child" that shares insight into his connection with the folk revival and sheds light on why he continues to share music.  The CD also contains songs that define Tom Chapin's music, life and commitments.  There are songs of social activism reminding us of the dangers of fracking, ecological issues and the importance of arts eduction. There are also personal songs that celebrate the birth of his first granddaughter, remembering a beloved family dog and the importance of family and friends. His daughters Abigail and Lily (who now perform professionally as the Chapin Sisters) join him for a lovely version of Pete Seeger's "Quite Early Morning." A very moving album from an inspiring individual.
In a previous Folk Music Notebook entry, I  wrote more about this CD and Tom, and also shared a excerpt from a visit by Tom to my radio show in 2015. You can read about it and hear a clip by clicking here