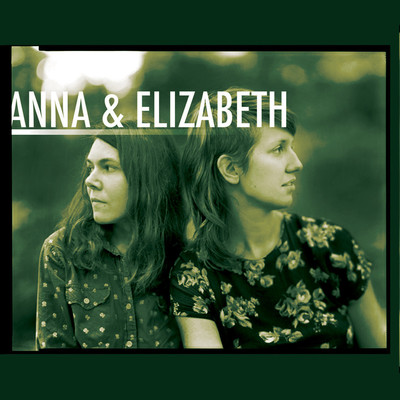 Anna and Elizabeth – Anna and Elizabeth
label: FREE DIRT
The simplicity of traditional music is sometimes lost in the quest for speed. Frequently the stark beauty of old-time music is lost in a shower of notes. However, in the past few years a wonderful development has occurred in the style. Singing has become much more important and the beauty of the story has begun to shine once again.
Anna Roberts-Gevalt and Elizabeth are at the forefront of this movement. Both are talented instrumentalists but the song is the focus on this wonderful recording. Anna's voice has a rich quality which is the perfect companion to Elizabeth's razor sharp tonality.
Their recording features a collection of songs from a variety of sources. Most are accompanied simply with banjo or guitar. The recording opens with "Long Time Travelin'" from the singing of Addie Graham and is followed by "Little Black Train" from Dock Boggs. Later they present "Father Neptune" written in the 1950s by Connie Converse about falling in love with an artist. The modernity of the angular melody is a welcome surprise in this collection of traditional based song. My favorite is "Don't Want to Die in the Storm" collected in the 1950's from John Wade in Southern West Virginia. The addition of voice of Alice Gerrard makes this rendition especially effective.
Anna Roberts-Gevalt and Elizabeth LaPrelle have created a quiet masterpiece of traditional song full of wonderful songs, stories and harmonies. — TD