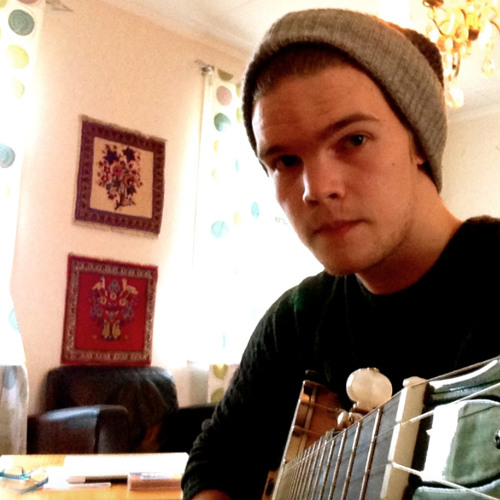 Back to Sweden once again, where something must be in the water. Ludvig O'Rourke is another excellent young Swedish banjo picker and fiddler; he had only been playing banjo for about a year when he made his first pilgrimage to Clifftop in 2014. An early jam there went so well the pickup group decided to enter the neo-trad competition, making the finals and eventually winning. Ludvig was (naturally) hooked and made it back for 2015 as well with the band, and has continued to record delightful old-time music back home in Sweden. 'Jack Wilson' is a charming, if too brief, introduction to his approach to solo clawhammer banjo.
Q & A
What is your goal in recording and sharing music?
Having a great time, and giving back whatever i can to the community that has been so kind to me. Folk music, especially old time, has a great helping vibe. I love passing on tunes and techniques to others, and i'm always happy to share the little i know about this music.
Come up with a descriptive, original genre name for your music.
Old time, plain and simple!
Who do you view as a likely audience for your music?
Whoever has the will to listen to me play the banjo and/or the few tunes i can play properly on the fiddle.
If trapped on a desert island with only three songs, which would they be?
"Waterbound" by Dirk Powell – love that tune.
"Cider" – my all time favorite tune to play on the banjo
"Forked Deer" – i never get tired of that melody…."
Is there an instrument you do not currently play that you'd like to learn?
I'm a horrible bass player and i'd love to become a better fiddler, but it's hard living in Sweden where almost no one plays this music…
Who is your musical hero(es), if any?
Adam Hurt is my biggest role model. His playing, both on the banjo and fiddle has inspired me. I listen his recordings daily. No musician has ever inspired me like he has!
Foghorn Stringband – the mix of Sammy Linds authentic fiddling along with Caleb Klauders voice is just something else.
Rachel Eddy – she took me on as an apprentice in the art of clawhammer banjo, and has been a supportive and all around awesome person. She too has a very distinct sound to her banjo playing, and fiddling not to say the least. A great influence.
You can hear more from Ludvig O'Rourke on his Soundcloud page: Click Here