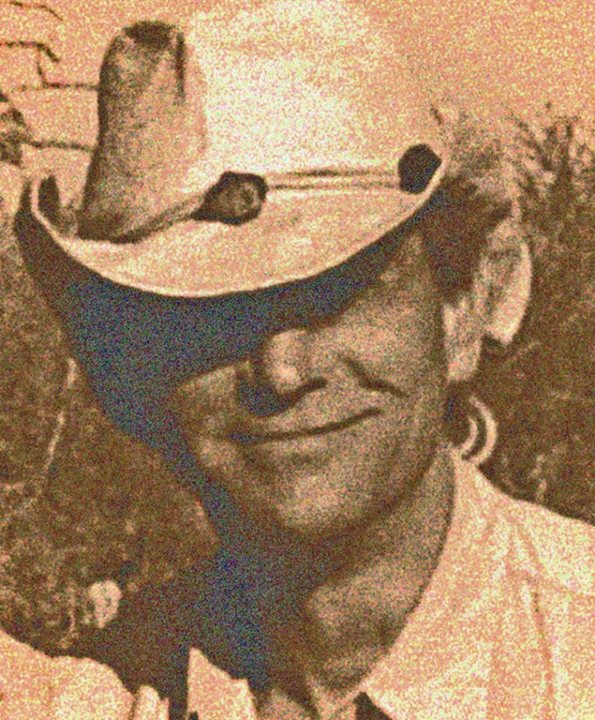 Oakland CA's Scott Hunter is a veteran, if adamantly amateur (in the best sense of the word), musician – one who does it for love, relaxation, and enjoyment. Fortunately he shares his pieces online so those of who've connected with him can experience those same benefits. His sense of fun is apparent in his compositions but also the surrounding trappings: he's constructed an entire biography for musical alter-ego Slim Jimsohn, who lives in Yreka CA in the shadow of Mt. Shasta. Not to obscure the music, however; while his interest in guitar was sparked by the folk revivalists of his youth, and their sense of melody no doubt influences Scott's, his playing ultimately found an individual voice with a little fingerstyle fertilization, and you'll hear hints of that style's giants in his songs as well. As a result Scott's guitar instrumentals manage to feel fresh but consistently familiar, capturing an intangible Americana rooted somewhere down around that alternating thumb but bubbling up through the pieces themselves. 'Skyline' is an almost-contemplative Open D workout showcasing Scott's gift for melody, and a great intro to his work.
Q & A
What is your goal in recording and sharing music?
I love music, and I love to play music. If there are people who might enjoy hearing what I have to offer, I am very happy to record and share it with whoever is interested.
Come up with a descriptive, original genre name for your music.
I think Fingerstyle Acoustic Guitar works pretty well. If you want "original", how about Old Fogey-style?
Who do you view as a likely audience for your music?
I think my music appeals to anyone who likes quiet, personal music, music that, even if it is instrumental, seems to mean something to the artist.
If trapped on a desert island with only three songs, which would they be?
Nowhere Man (The Beatles), I Can See For Miles (The Who), and Leo Kottke.
You can hear more from Scott Hunter on his Soundcloud page: Click Here