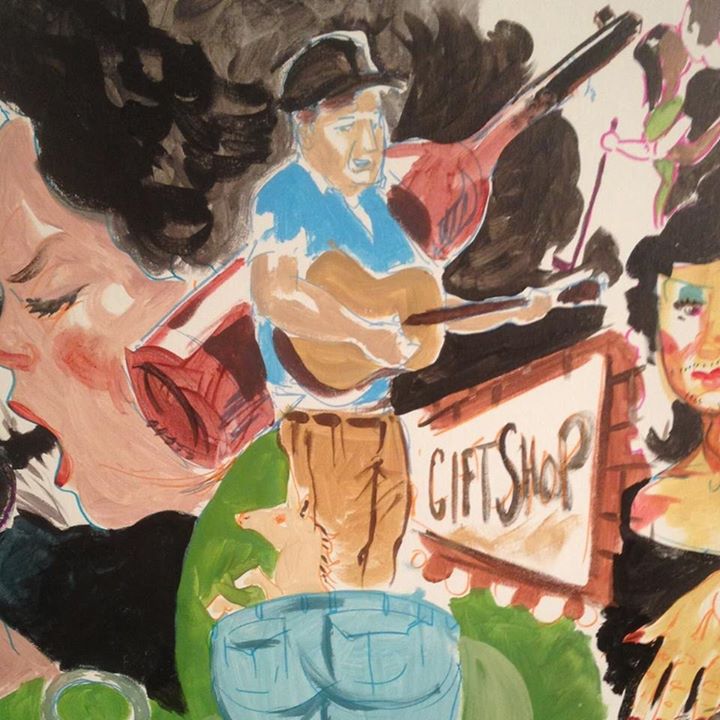 Willi Goehring, originally from Illinois, moved to Fayetteville to pursue an MFA in Poetry and emerged as something of an Ozarks renaissance folklorist. Musically, he's a a multi-instrumentalist well-grounded in old-time, and a tour through his Soundcloud page yields drunken late night square dances, vaudeville patter, and virtuoso performances on fiddle, banjo and dulcimer. Willi's currently putting his poetry chops to use as he works on his first album, and the first song he's shared from the project is his original 'Up The Hill.' It's terrific, as slice-of-life-Americana a song as you'll ever hear, backed by Willi's fantastic Piedmont-influenced guitar picking.
Q & A
What is your goal in recording and sharing music?
I guess my goals are personal, political, and folkloric– I want to give credence to traditions that empower and engage communities in sustainable ways while writing songs that tell true (or nearly true) stories that are unique to the landscape of poverty and self-reliance that honest folk music comes from.
Somewhere between there and heartbreak comes my best work, I think.
Come up with a descriptive, original genre name for your music.
Tradition Soaked Songwriting as Found in the Lower Ozarks.
Who do you view as a likely audience for your music?
I love playing for old-folks, colleges, historical societies, coffee-houses, and dive-bars. I guess one of my favorite things is watching heads turn: "is one guy really generating that much noise?" People recognize their traditional music when they hear it.
The only thing I don't care for is playing a place where no one cares for original music, and asks me to play Eagles covers. My grandfather once said: "the jukebox ruins everything."
If trapped on a desert island with only three songs, which would they be?
A lovely question with an ever-rotating answer. Right now?
Blind Willie McTell's "Razor Ball,"
Cotton Combs' "Saturday Night Waltz"" (the perfect waltz to dance to),
John Moreland's "Hang Me in the Tulsa County Stars"
Is there an instrument you do not currently play that you'd like to learn?
I'm in love with the traditional diatonic accordion playing of Scandinavia. I wish I could play it!
Who is your musical hero(es), if any?
Songwriters living and dead and re-interpreters of the tradition. I suppose too many to mention.
Tom Brosseau, John Moreland, John Prine, Angel Ollson, Evan Felkner, Gene Goforth, Lyman Enloe, Clarke Buehling.
That's probably plenty for now.
You can hear more from Willi Goehring on his Facebook Page: Click Here