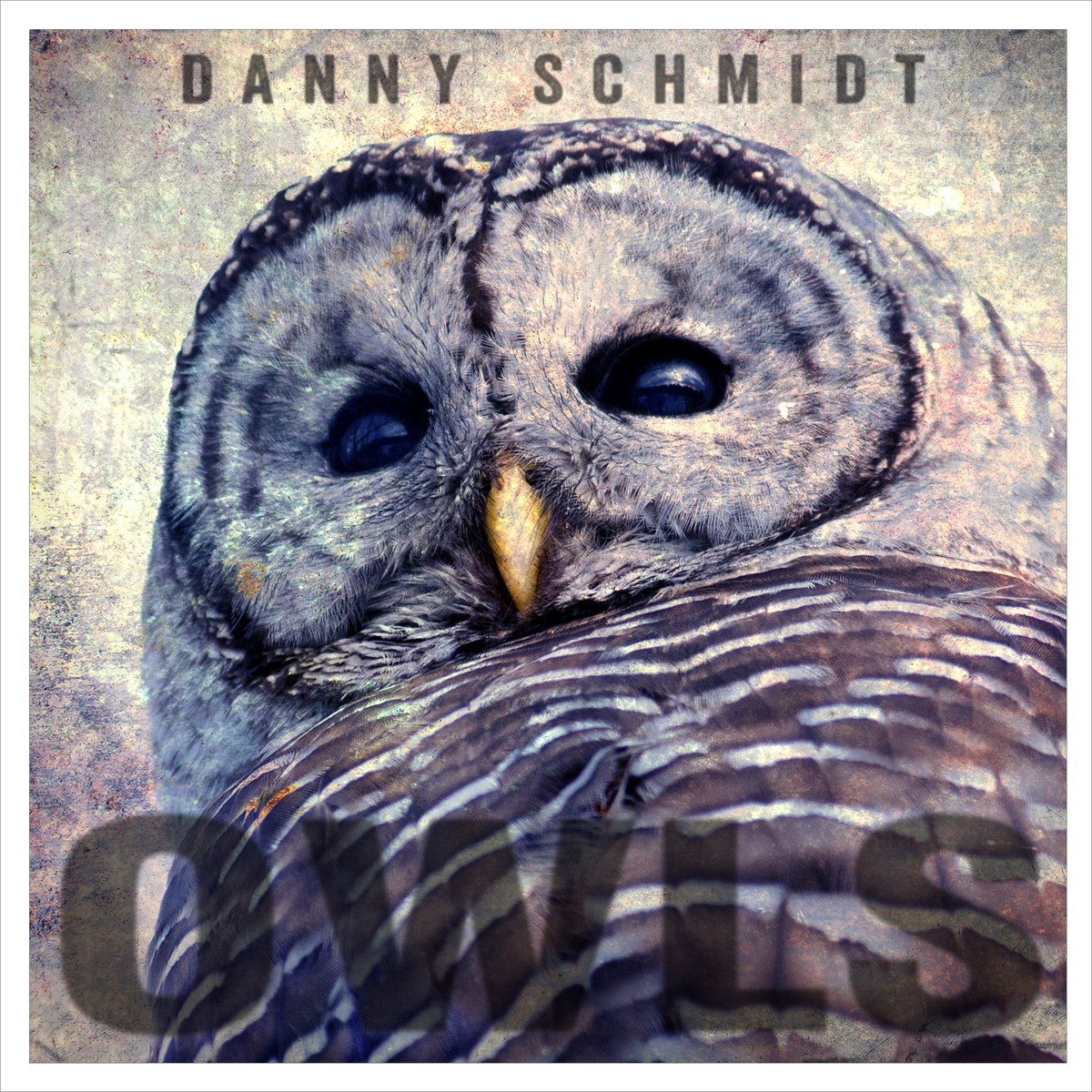 DANNY SCHMIDT
Owls
Live Once
---
Schmidt's smoky voice and rocking band make this an easy album to enjoy. Recorded at the Fire Station in San Marcos, Texas, the songs combine a rootsy feel and stunning lyrics.
Owls kicks of with the mystical and atmospheric "Girls With Lantern Eyes." The epic intensity of the lyrics and evocative harmonies make for a dramatic opening track. "The Guns & The Crazy Ones" is a much rockier piece with a great and prescient message: "In the home of the free and brave; these tools are insane." It's a fine protest song enhanced by swooping keyboard and harmonies. The raunchy rocking introduction to "Soon the Earth Shall Swallow" hits the spot.
Schmidt's lyrics have a huge reach, this time dealing with environmental degradation and human failings. "If the seas are stemmed by lawyers hide your corn." "Faith Will Always Rise" has an ironically anthemic feel in which Schmidt considers religion. "A Bad Year For Cane" is a tragedy in miniature. It's a downward trajectory of farming disasters, structured in Dylanian style as a dramatic monologue. We are taken through the litany of sorrows of an unlucky farmer. Schmidt's fine guitar picking and heart breaking vocals, draw you into this poor man's life as he suffers failed harvests and a "fight with the combine that the combine won."
"Looks like God" is a down-home sound with a poetic sensibility. "Looks like God just spilled a sunset on the sky." His music is righteous and understated, with warm harmonies, guitar fills and choruses which sound like you've known them all your life. Seamus Heaney's poem "The Follower" is brought to mind in "Cries of Shadows" as he takes us through a lifetime in the progress of a day's sun. "Where I used to chase my shadow now my shadow she chases me." It has a lilting Irish feel in the melody and arrangement with the tune picked sweetly on acoustic in the chorus.
"All The More to Wonder" has an uplifting opening, evoking rural splendor and family love. "Cry On The Flowers" is a sadder piece with poetic connotations of the drowned Ophelia. "Paper Cranes" has a sinister sensibility, with shamanic piano and steel guitar haunting the chorus. "Wings of No Restraint" is a great rock and roll closer.
Schmidt is a master craftsman. This album is a fine bunch of beautifully written songs that will have you humming along and toe tapping. It's tempting me to invest in some new strings for my acoustic!
— Rosa Redoz