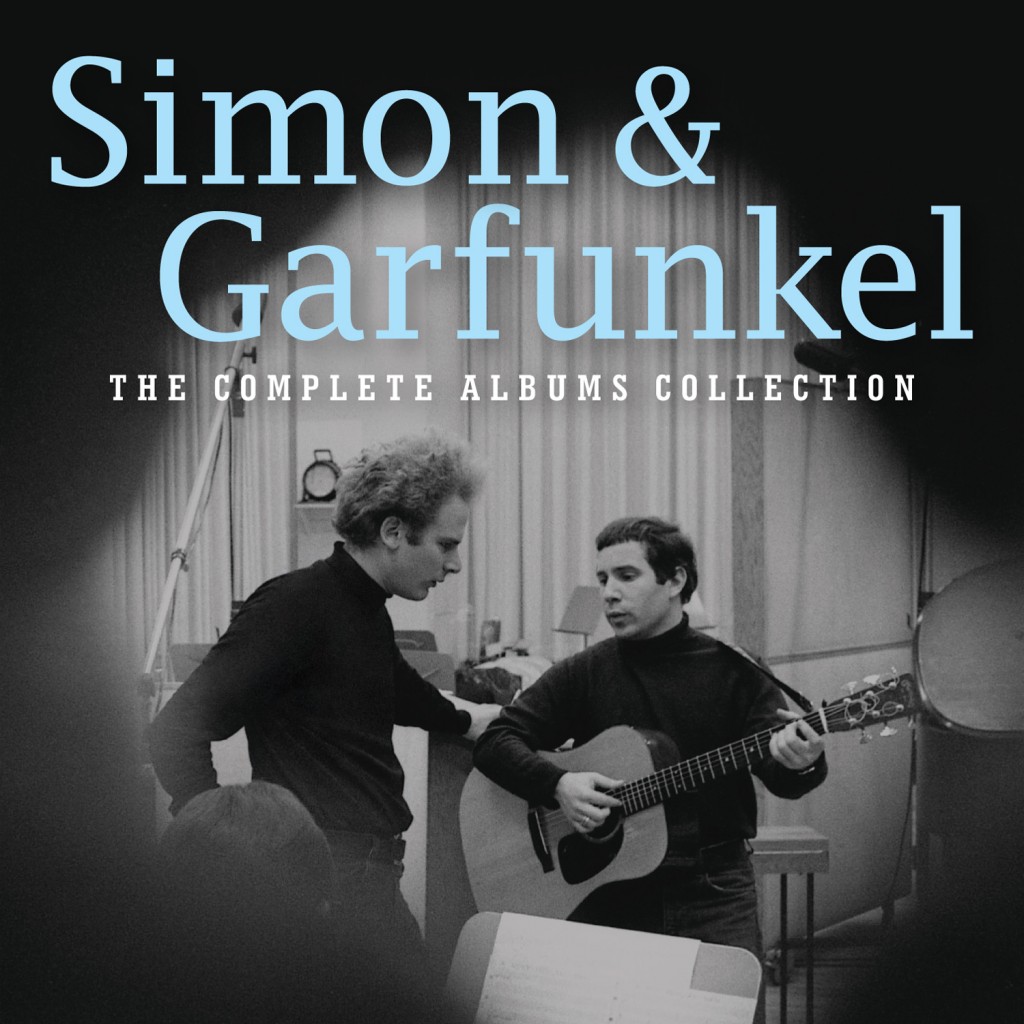 SIMON and GARFUNKEL
The Complete Albums Collection
Legacy
---
Folk rockers Paul Simon and Art Garfunkel, both born in 1941, grew up three blocks from each other in the Forest Hills suburb of Queens, New York. By the mid-'60s, along with the likes of the Beatles, Rolling Stones and Bob Dylan their unique, phantasmagorical music was resonating globally to a counter-cultural, baby-boomer generation swept up in the era's widespread atmosphere of alienation and social unrest. The duo's remarkably original sound, initially owing a debt both to the distinctive harmonies of the Everly Brothers and the assertively melodious, rhythmic rock 'n' roll of Chuck Berry, evolved during the Greenwich Village folk music scene with Simon's often provocative and topical compositions leading the way. Their largest hits—including "The Sound Of Silence," "A Hazy Shade Of Winter," "Mrs. Robinson," "Bridge Over Troubled Water," "The Boxer," "Cecilia," "El Condor Pasa" (that evokes a sense of magical realism akin to the surreal writings of Gabriel Garcia Marquez) and the especially arresting "Homeward Bound" and "Scarborough Fair/Canticle" – were eagerly embraced by FM radio programmers worldwide.
This comprehensive box set includes all five of their studio masterpieces, their four live concert albums, a first time re-mastering of 1968's "The Graduate" soundtrack and 1972's "Greatest Hits" compilation with each disc housed in its own facsimile sleeve. I've always been particularly fond of Bookends, their fourth studio outing which, as historian Bud Scoppa puts it in his philosophical liner notes "is a meditation on the passage of existence and the psychological impact of life's irreversible, ever-accumulating losses." He continues, "As it unfolds, the song cycle describes the life and death of the American Dream, the romantic notion we'd grown up embracing and expressed most powerfully in the vivid narrative 'America,' a rueful anthem of hope and hopelessness. But S&G don't stop there, expanding the scope to the universal – the relentless march toward old age and death – with 'Old Friends,' which Simon brings to a close with a suggestion to preserve your memories; they're all that's left you." I couldn't put it any better.
Of the times yet timelessly transformative music. Great to have it all in one place.
— Gary von Tersch