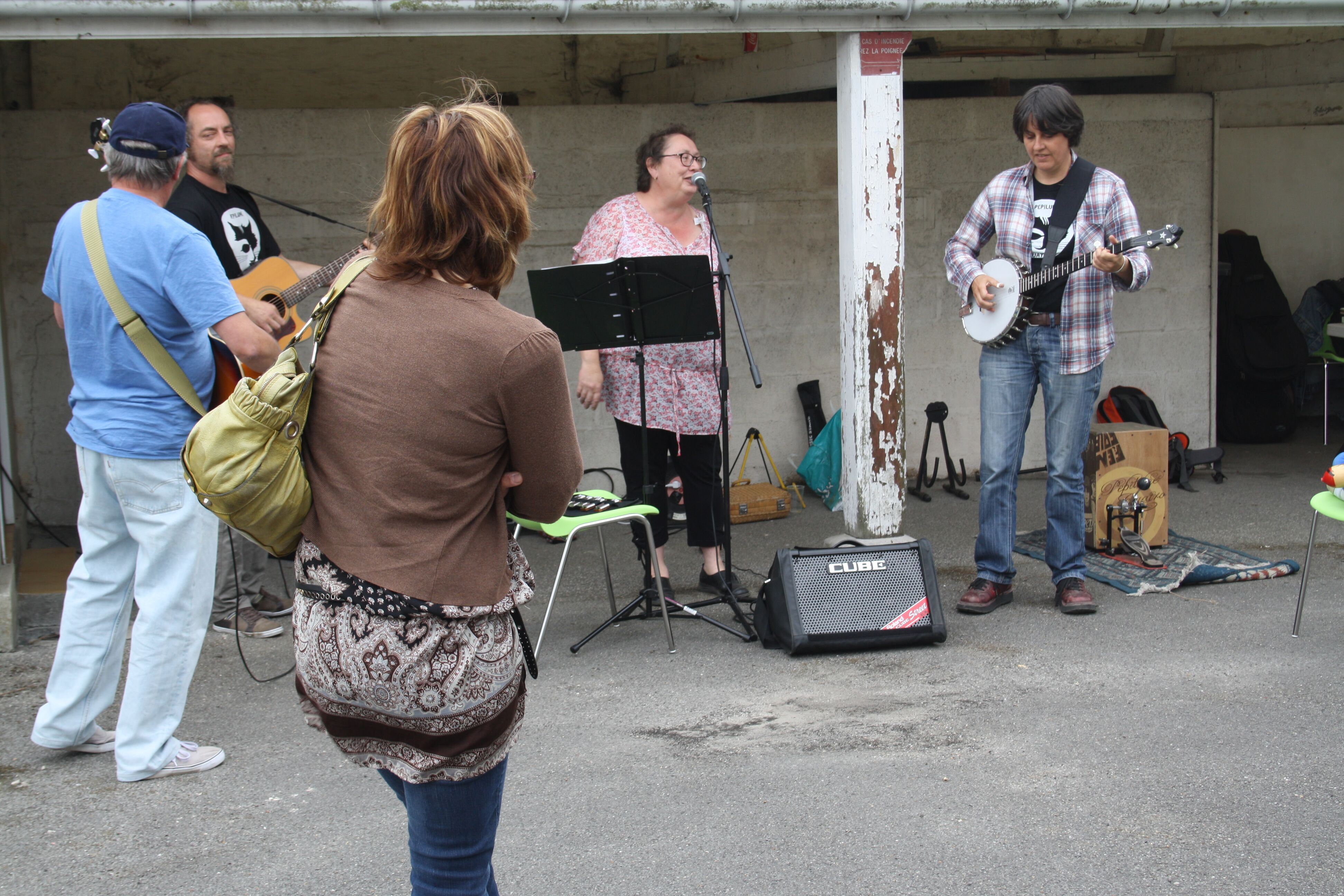 Continuing around the world for old time's sake, Folkfinds visits northern France this week and the quirky band Pepilune. A grassroots outfit, Pepilune busks and shares their music with their community; they also construct and sell awesome handcrafted instruments – cigar box guitars, diddley bows, and banjos – made from recycled materials. Their 'Old Joe Clark Est Vraiment Vieux' is a fun upbeat arrangement of the classic standard, with group vocals sung in English and accompaniment on banjo, guitar, and harmonica. Band member and luthier Annie Leblond answered the following:
Q & A
What is your goal in recording and sharing music?
Sharing is the right purpose. We play a music (old time music) which is not much played in France and we are keen on having news from Americans who play and know well this music.
Come up with a descriptive, original genre name for your music.
I would say old time music, folk music. A style which is at once pleasing to the ear and make you tap with your foot at one.
Who do you view as a likely audience for your music?
We play mostly in the streets, local events like art exhibitions. Most of our audience is either tourists or friends. We tend to play in cultural centers and talk about folk music, and a bit about the American history.
If trapped on a desert island with only 3 songs, which would they be?
1. One french romantic song from France Gall : "ma declaration"….to think about my love one
2. "Shady Grove"
3. Any Tom Petty song
Is there an instrument you do not currently play that you'd like to learn?
Fiddle ! 🙂
Who is your musical hero(es), if any?
So many….
You can find Pepilune on their website: Click Here