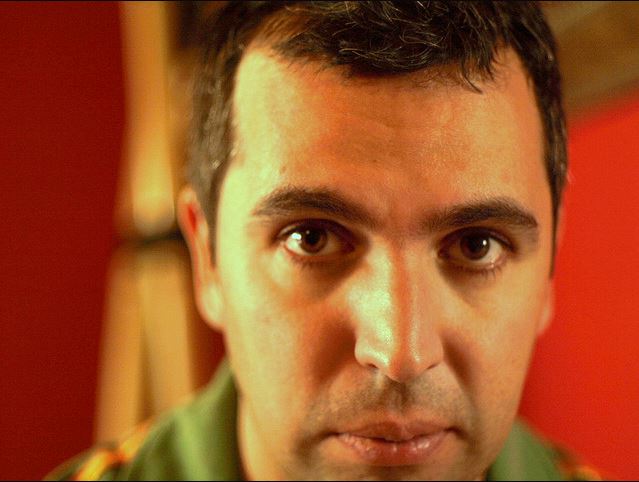 Sonora, Mexico's Juan Cordero grew up playing ranchero music, pop music and anything else that piqued his fancy. On becoming a dad, his fancy turned to American children's songs and thereafter to the old-time music that was the source of many of those songs. He's only been playing banjo since 2010 but is obviously a quick learner, and with the help of the just-across-the-border Tucson Old-Time Music Circle has mastered a wide range of classics; check out his inspired arrangement of "Julie Anne Johnson" for starters. As with most of our picks, it's also worth letting Juan's Soundcloud page play out; also of particular interest as his old-time arrangements of Mexican traditionals, a style he dubs Old-Time Mexi.
Q & A
What is your goal in recording and sharing music?
I record music as a way to not forget on how to play and to improve and keep the brain working on arrangements. I do it solely for the purpose of learning and practicing, and perhaps so my kid can have some ol' recordings from dad when I am long gone. (Hopefully in the very very distant future).
Come up with a descriptive, original genre name for your music.
"Old Time Mexi", altough one of my mentors was the one that coined the term.
Who do you view as a likely audience for your music?
People that like folk music of all kinds.
If trapped on a desert island with only 3 songs, which would they be?
1. "Cielito Lindo"
2. "Twinkle Twinkle Little Star" (Seriously)
3. "Big Rock Candy Mountain"
Is there an instrument you do not currently play that you'd like to learn?
Oh yes. The mighty Fiddle! I own one since I was a kid but never devoted any real time to learn it. Notice I did say "fiddle" and not "violin".
Who is your musical hero(es), if any?
"My guitar teacher, Jean Pierre Blanc, on top of all of them. He did every part of every band with just a guitar (a '70s ovation). From the folk that are around us, too many to pick one of them… Bruce Molsky, Bob Carlin, John Mayer, Tommy Emmanuel, The Chieftains, Steely Dan, Pink Floyd, Nuno Bettencourt… I could go on and on too many to list, and so many genres that you might think I have musical attention deficit disorder."
You can find Juan Cordero on his website: Click Here