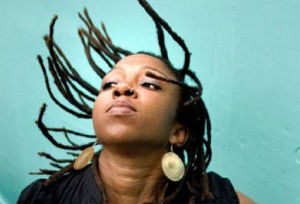 Chiwoniso Maraire, beloved Zimbabwean mbira player and singer of traditional Shona music has passed away at the very young age of 37, after a battle with lung infection. She was known best for her contemporary playing style and unique musical directions. Concrete details about her passing are scant, thought it is suspected that she was suffering from pneumonia.
Chiwoniso was born in 1976 in Olympia, Washington, the daughter of Dumisani Maraire, a master mbira player. Her mother, Linda Nernarundwe Maraire was also a renowned stage performer. She spent her early years in both Zimbabwe and the United States, and was playing the mbira by age four – and with enough proficiency to record alongside her parents at age 9. At 15, she moved permanently to Zimbabwe. She formed the Zimbabwean Afro Hip-Hop group A Peace of Ebony alongside Keith Farquharson in 1991 and recorded the album From the Native Tongue. The album featured both elements of traditional Shona music, but also a fusion of American hip-hop, much in the vein of popular groups like De La Soul.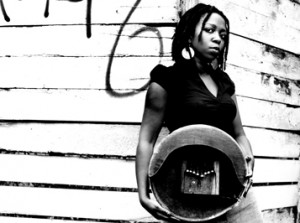 After her success with A Peace of Ebony, she joined Andy Brown and the Storm, one of Zimbabwe's most highly regarded traditional Shona bands, and created more original music. Her album Ancient Voices won the International Discovery Competition from Radio France International. She continued producing music, and released the album Rebel Woman on Cumbancha Records in 2008. In addition to her studio albums, Chiwoniso has worked on producing film scores and has made statements speaking out against police brutality in Zimbabwe.
She leaves behind her two children Chengeto and Chiedza.
Here's a performance from the 2010 Grassroots Festival:
[youtube=http://www.youtube.com/watch?v=qH4sXX0vdDA]
— Matt Hengeveld