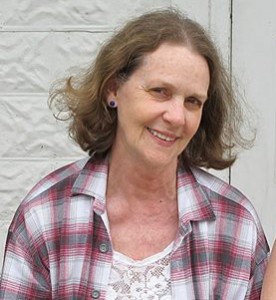 We're sad to pass along the news that Old-time revival singer, fiddler, banjo and autoharp player Gail Heil passed away on the morning of Thursday, May 30th, succumbing to colon cancer. Her husband, and longtime musical partner Bob Bovee, as well as their daughter and son were at her bedside.
Gail was from St. Louis, MO, where she began her musical career in the Mound City String Band and worked as a volunteer on the Frontier Folklife Festival. She learned much of her music and dance repertoire from older Ozark performers.She met and married Bob Bovee, and they moved to Minnesota where they helped create continuing music events including the Bluff Country Gathering, and toured as a performing duo for some thirty years. They became nationally known for their loving devotion to the traditional heritage of roots music.
Gail Heil had been a full time traditional musician/singer/dance caller/music instructor since 1976. Her dance calling reflected the styles of old time dances commonly done throughout the Midwest in an earlier day. She was a Master Fiddler with students in Iowa and Minnesota through the State Arts Apprenticeship Programs.
Posting online, St. Louis Folk Music DJ Paul Stamler wrote: "Gail was a lovely soul and a great musician, and her passing leaves a gap in the world. She inspired a lot of people, and we'll miss her terribly." We couldn't agree more. Gail's performances were infused with an honesty and infectious passion that exemplified the best of what the folk scene has to offer … a big part of why Gail and Bob are so loved by our community. Our profound condolences to her family and many friends.
For more on Bob Bovee and Gail Heil's music, check out their web site at www.boveeheil.com, where you can find information about their terrific recordings. And here's a performance by Bob and Gail from the Big Muddy Folk Festival in Boonville, Missouri, recorded on Friday, April 3, 2009:
[youtube=http://www.youtube.com/watch?v=W8xzSqOtu0k]