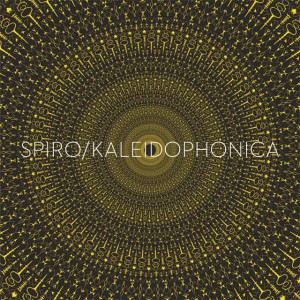 SPIRO
Kaleidophonica
RealWorld 188
www.realworldrecords.com
www.spiromusic.com

---
Spiro is a quartet of highly imaginative musicians centered around the English town of Bristol. At first glance the combination of fiddle, piano accordion, mandolin and guitar would indicate a traditional folk ensemble. The first hint that something is awry is indicated in the liner notes when it mentions that certain English traditional tunes are contained within some of the compositions. My interest was piqued.
I have some experience with the minimalist music of Steve Reich and Philip Glass through my collegiate music studies. Imagine my surprise upon first hearing Kaleidophonica. This certainly is not folk music beyond the instrumentation and the traditional tune suggestions. The repetitive phrasing indicates that much more is happening here. Buried below the insistent rhythm on many of the selections are classic traditional English melodies.
This may not be for everyone, but I find the recording very rewarding upon subsequent listening. Some of my favorite music contains sounds and styles that were new to me initially. Kaleidophonica is such a recording. Spiro is taking liberties with the tradition and that's just fine with me.
— Tom Druckenmiller