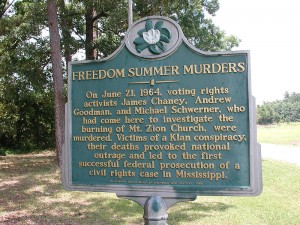 "Those Three Are On My Mind" was one of several songs born out of the tragic killings in Neshoba County, Mississippi in the summer of 1964.  It's hard for me to say whether it's the best known, but was the first one I heard.


In some respects, this kind of musical commemoration was inevitable–the great folk scare was winding down; an era of protest song, with Bob Dylan and Phil Ochs as leading lights, was well underway; folk music proper from an African American Spiritual tradition provided the Civil Rights movement with a soundtrack both meaningful and motivating; and an era of more highly-personal singer-songwriting was getting underway, with Bob Dylan again at the forefront.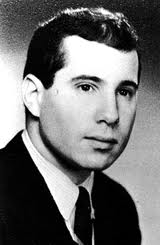 Paul Simon
Paul Simon was also there at the forefront of that latter movement, although our song from him today winds up more in the "protest" category.  Andy Goodman was a classmate of Simon's in New York, and a friend to both Simon and Art Garfunkel.  Simon's song, "He Was My Brother," attributed to the pseudonymous Paul Kane (or E.B. Marks),  was dedicated to Andy Goodman.  


But, the song is not, or at least was not originally, about Goodman's death or the death of his comrades.  It was written in 1963 and first recorded by Simon and Garfunkel in March of 1964, three months before the killings.  
Here are two of the original studio recordings:
The Simon & Garfunkel album, "Wednesday Morning, 3 a.m.", on which the song appeared was released the following October, after the killings and the discovery of the bodies.   The song was dedicated to Goodman.  "This town is gonna be your buryin' place," became "Mississippi's gonna be…" in subsequent recordings and performances of the song.  
"He Was My Brother" by Simon and Garfunkel, 1967 concert recording (Spotify)
So, here we have, in a sense, a commemoration or a murder ballad that has in some small measure been reattributed to events that followed its composition.  Not every detail was changed to match, but enough to make it clear, I suppose, what the real resonance of the song became for Simon.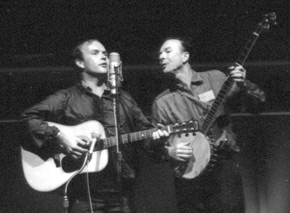 Tom Paxton and Pete Seeger


In his landmark Carnegie Hall concert, Pete Seeger mentions Tom Paxton as one of the new crop of singer-songwriters creating music out of the days events, in the tradition of Woody Guthrie.  In the concert, he sings Paxton's "My Ramblin' Boy," "A Little Brand New Baby," and "What Did You Learn in School Today?"


Paxton subsequently penned "Goodman, Schwerner, and Chaney," and released it on his 1965 album Ain't That News.  Here's the song:


 "Goodman, Schwerner, and Chaney" by Tom Paxton (myspace)  (Lyrics)



Now this is feels much more like a murder ballad, and a pretty powerful one at that–more grim than sentimental, and more viscerally angry than indignant at the injustice, at least in my view.


Carolyn Hester, also produced a song entitled "Three Young Men" for a live album in 1965, At Town Hall.  I've unfortunately been unable to find either a recording I can embed or a copy of the lyrics, so if any of you have a link to either, please add it in the comments.  Similarly frustrating is Mimi & Richard Fariña's "Michael, Andrew and James."  You can listen (via Spotify) on the link in the previous sentence, but I can't find the lyrics, and the recording balance on every example I've found makes Richard Fariña's voice unintelligible relative to the dulcimer playing.  Very odd.  Sorry I can't deliver more there.  Again, if you have a link to a clearer version of the song, or to the lyrics, please add a comment below with a link.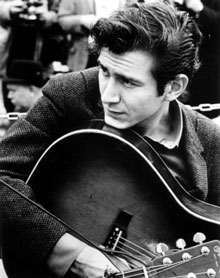 Phil Ochs
Phil Ochs, however, is far clearer, although more general–indeed sweeping–in his complaint.  Ochs penned a broadside against the entire state of Mississippi, essentially wishing it some version of the secession the state had so earnestly sought one century prior.  The song doesn't mention the victims by name, but the episode is without a doubt packed into the outrage Ochs articulates in this song.  No punches pulled here–the brilliance in this song is Ochs's unrelenting string of verbal indictments.  "Here's to the State of Mississippi," appeared on Ochs's 1965 release I Ain't Marching Anymore.






"Here's to the State of Mississippi," by Phil Ochs (Spotify)  (Lyrics)


This is a song form of which Ochs was a master.  It may not in all respects be fair, but it does resonate deeply and emotionally, and as a scathing piece of musical polemic and righteous indignation, it's hard to match.


Next up


In the next post, I'll take one last stab at framing "Those Three Are On My Mind" in an appropriate musical and political context; doing so in conversation with some of the songs above and a few others, perhaps.  My hope is to fulfill some of the as yet unmet commitments of my first post and figure out what role this song played in the mid '60s and what role it may still play for us today.