Happy New Year!!
TheHurdy Gurdy Folk Music Clubwill kick off their 2008 series of concerts this Saturday January 5th with singer-songwriter Vance Gilbert and special guests the Moonlighters. The 8:00pm concert will be held in the Fair Lawn Community Center located at 10-10 20th Street in Fair Lawn, NJ.
Vance Gilbertburst onto the singer/songwriter scene in the early 90's when the ex-jazz singer began appearing at open mikes in Boston. The word spread of this Philadelphia-area born and raised performer to New York where Shawn Colvin invited Vance Gilbert to be special guest on her Fat City tour.
Gilbert took audiences across the country by storm with his enthralling tenor vocals, powerful guitar styling, whimsical sense of humor and a talent for writing songs that would garner airplay on adult contemporary radio across the country.
Since 1994, Vance Gilbert has released eight best selling CD's and is currently working on a project called "Sounds Like…" which will feature songs written by Gilbert in the style of other contemporary songwriters. Vance Gilbert also continues to tour as the opening act for comedian George Carlin.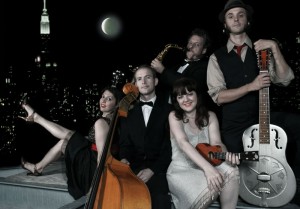 Opening for Vance Gilbert at the Hurdy Gurdy will be the Moonlighters, a local group that has been a part of the New York City jazz and pop music scenes since they formed in 1998. Based around a core of harmonized vocal duets backed by warm acoustic instruments including Hawaiian lap steel guitar, ukulele, guitar and bass, their original songs encompass many styles of 20th Century jazz and pop: ragtime, swing, Hawaiian, country, blues, and even be-bop flavors.
Tickets for the concert are just $25 ($22 for Hurdy Gurdy members – and if you are not a member you can join and start saving the night of the show!) and can be purchased online at www.hurdygurdyfolk.org or at the box office at the Fair Lawn Community Center on the night of the concert. (We suggest advance order to insure your tickets and to save time waiting at the box office).
Additional information can found at our website or by calling the Hurdy Gurdy Hotline at (201) 384-1325
We hope to see you there!!!
Ron Olesko
President
The Hurdy Gurdy Folk Music Club