This Sunday, November 11th, I will present a "sneak preview" of the upcoming Eisteddfod-New York Festival. This remarkable festival of traditional music will take place next weekend (November 16-18th) at the Renaissance Charter School in Jackson Heights, Queens. The festival (indoors of course!) will feature numerous workshops, performances, and opportunities to share music with some of the finest traditional musicians in the world. This is the fourth New York edition of Eisteddfod, an event that began in Pittsburgh four decades ago.


I recently was invited to the home of Jean Ritchie and her husband George Pickow (an acclaimed photographer whose work dates back to the early days of the folk revival). Joining us were the legendary Oscar Brand, Norris Bennett from the group the Ebony Hillbillies, and Jerry Epstein of New York Pinewoods/Folk Music Society of New York.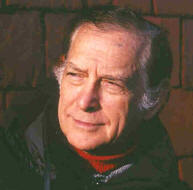 All four artists will be appearing at this years Eisteddfod festival, and our conversation focused on the traditions of folk music and what the rare opportunity this festival provideds to the folk music community. Our conversation was peppered with great music – and some insightful commentary on folk music from these legendary artists.
Plea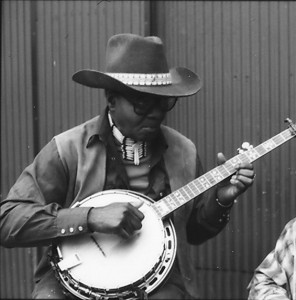 se tune in to WFDU-FM's TRADITIONS this Sunday from 3 to 6pm ET. If you are in the NYC/NJ area you can set your radio dial (do they still have dials?) to 89.1FM – and from ANYWHERE in the world you can join us by going to www.wfdu.fm . WFDU streams live on the internet – simply click on the "Warp Radio" icon that can be found on our homepage.



I have been hosting WFDU-FM's TRADITIONS since 1980, and I can honestly say that this conversation is one of my favorites. During the conversation you will hear Jean, Oscar, Norris and Jerry discuss the song tradition and variations in folk song. I found it incredibly insightful and a rare opportunity to hear from individuals who helped build the folk community that we continue to enjoy.
Be sure to check out Eisteddfod – go to www.eisteddfod-ny.org for more information about this remarkable (and affordable) event.

* * *
Don't forget – Pete Seeger & Friends at FDU Friday night! More information at http://www.wfdu.fm/
* * *
The Borderline Folk Music Club will present an evening with bluegrass group SHOREGRASS on Saturday November 17th at 8PM. The special house concert will take place in the home of Steve Shapiro, 7 – Trailside Court, New City (Rockland County), NY. 10956.
This is a 5 piece band featuring Barbara Shaw on Guitar & vocals, Frank Shaw on Banjo & baritone vocals, Paul (PJ) Pozzi on Mandolin & tenor vocals, Bill Reveley on Fiddle, & Rick Brodsky on stand up Bass.
Suggested donation is $20 per person which INCLUDES REFRESHMENTS.
For Reservations & Information e-mail to mailto:tosolz@att.net or telephone (845)-354-4586